BC Movie News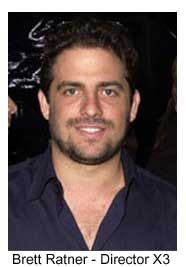 Well it looks like all the speculation was right. Brett Ratner took the job of directing the X-Men 3.
Now the circle is now complete. Ratner was in the running for the first X-Men movie and lost out to Bryan Singer. Then he started work on Superman Returns and was knocked out by Bryan Singer, now he's running the X-Mansion.
Filming will start on schedule at Vancouver Film Studios without a hitch, this August 2, 2005, making the film ready for a May 19, 2006 release. We should have an actor named shortly for the role of Angel.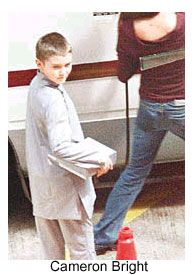 Cameron Bright has signed on to appear in a mid-season episode of Stargate SG-1. Bright is best known for his film roles, playing the cloned child in Godsend with Robert De Nero, and the husband reincarnated in Birth with Nicole Kidman. He has three other films in post-production as he now returns to Vancouver to shoot Sci-Fi Television for the first time since Dark Angel and Shadow Realm. Bright will play Orlin, a character previously played by Sean Patrick Flanery, whose busy on a film set and can not return to the Stargate set.